Welcome to my World Travels Site
This website features photos I've taken over the years as I've traveled to beautiful places in the United States, Europe and Israel.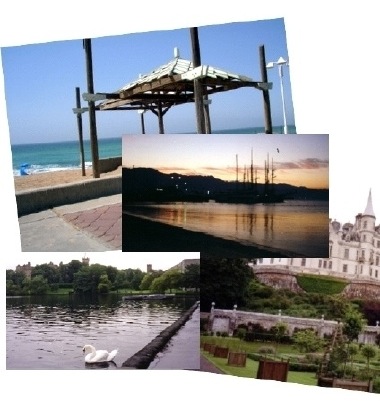 The above photo is a montage of photos from four of my favorite places - two in Israel and two in Scotland. The top photo is from the beach in Nahariya, Israel where I lived for ten years. The center picture was taken at sunrise in Eilat, Israel. The two bottom photos were taken in Scotland in July, 2001. The photo on the left was shot early on a Sunday morning at the loch behind Linlithgow Palace and the photo on the right is of the magnificent Dunrobin Castle.