Achziv, Beach Resort and History
Achziv Beach is situated on the Mediterranean coast, between the Lebanese border and the Israeli city of Nahariya. It is famous today as a beach resort, but Achziv dates back to ancient times. It was a Canaanite city and part of the area belonging to the Asher tribe. The city of Achziv was for a time part of the kingdom of Solomon, but later became part of the Assyrian empire. It thrived as a port city during the Phoenician, Hellenistic, Roman, and Crusader eras.

I took these pictures in May, 2005 on a beautiful, sunny afternoon after walking along the sea to Achziv from Nahariya. This is the south part of Achziv Beach. North of this location is the Achziv National Park, with the ruins of ancient Achziv.



Southern entrance to Achziv Beach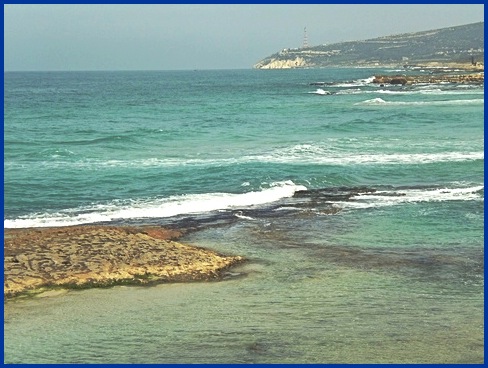 Looking north from Achziv Beach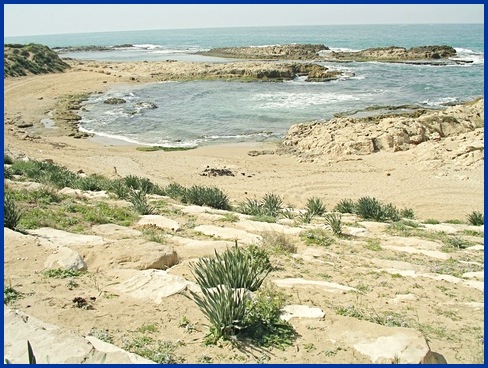 Looking south from Achziv Beach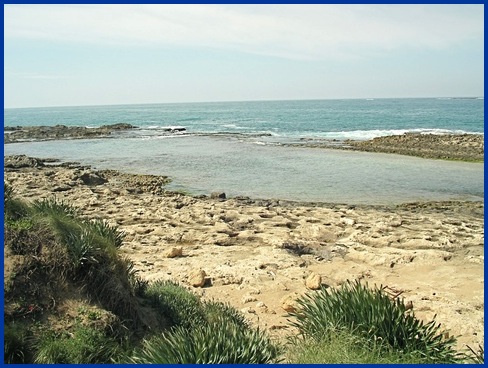 The Mediterranean Sea at Achziv Beach