Ashkelon, Beach and Historical Park
Ashkelon, in southern Israel, on the border with Gaza, dates back 4,000 years and is one of the oldest cities in the world. It is referred to in the Bible as one of the five leading Philistine cities. Ashkelon was an important port city in Biblical times and it was also the site of Samson's famous haircut by Delilah.

Ashkelon was ruled by many different dynasties throughout its long history. It was ruled by the Assyrians, Egyptians, Persians, Romans, Muslims, and Ottomans. The city thrived as a commercial port under the Persians and the Romans.

Muslim rule of Ashkelon began in 636 CE and it lasted until their defeat by the Crusaders in 1153. From 1153 to 1265, rule over Ashkelon moved back and forth between the Christians and the Muslims until the Ottomans took control in 1265.

Ashkelon has a lovely beach, but its main tourist spot is the Ashkelon National Park. The park houses ruins from the Canaanite, Philistine, Hellenistic, Roman, Byzantine, Muslim, and Crusader periods. The walls around the park date from the 10th to 12th centuries CE.






Some of the sculptures in the Ashkelon National Park include Victoria-Nike, the goddess of victory and the Egyptian goddess Isis with the child-god Horus.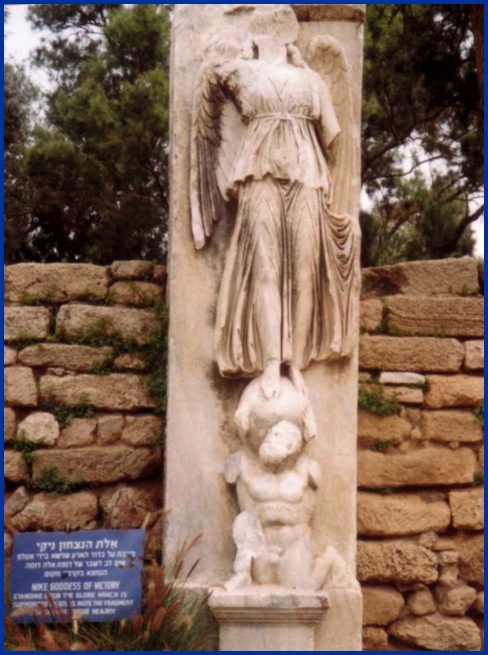 Nike goddess in Ashkelon National Park