Rosh HaNikra, Beauty at the Northern Border
Rosh HaNikra, like Achziv, is located on the Mediterranean coast. It is located just north of Achziv, on the Israeli border with Lebanon. Rosh HaNikra is known for its magnificent, naturally formed grottoes. The caves and caverns of Rosh HaNikra are the result of thousands of years of sea waves splashing against the chalk layer of the mountain ridge, along with geological breaks in the ridge caused by rainwater that was absorbed by the soft rocks.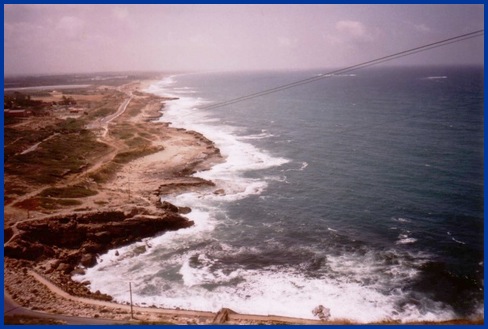 Mediterranean coastline at Rosh HaNikra


In 1968, a tunnel was excavated to the grottoes. It took two years to complete the 400 meter long tunnel. Today the grottoes and the tunnel are just a short cable car ride away from the cliffs of Rosh HaNikra.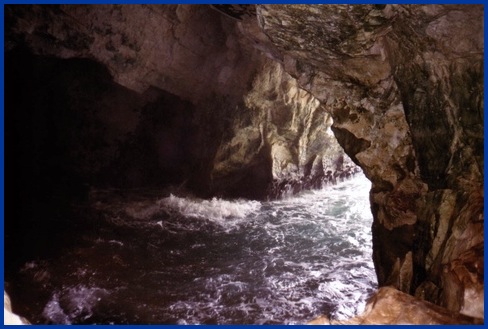 Grotto at Rosh HaNikra


The caves are filled with water and bats live inside them on the ceilings, alongside the stalactites that have formed on the ceilings of the tunnel.