Eilat, City of Sun and Sea
Eilat, at the southern tip of Israel, dates back at least 10,000 years to the time of Moses. It is mentioned in Deuteronomy (2:8) as one of the places through which Moses and the Jews traveled as they entered the promised land.

During King Solomon's reign, Eilat was the only port in Israel. In 106 CE, the Romans gained control of the city and they held it until their defeat at the hands of the Byzantines in the 4th century. It then became a Christian city, although a small number of Jews remained in Eilat until the 10th century.

Eilat was under Moslem rule beginning in the 7th century, but the Crusaders gained control in 1115. Later, it became part of the Turkish Empire and during that time, Eilat became a neglected city and port. In the early 20th century, the British and Turkish governments agreed that Taba would be the border of Eilat and today the Taba crossing is the link between Israel and Egypt. Eilat became a part of Israel when it was liberated by the Israel Defense Forces in March of 1949, at the end of the War of Independence. The modern city of Eilat was officially established in 1950.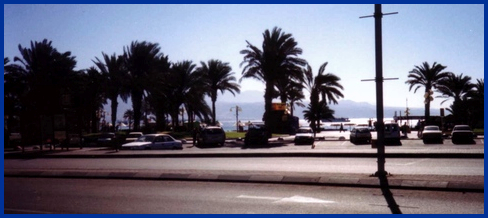 A central street in Eilat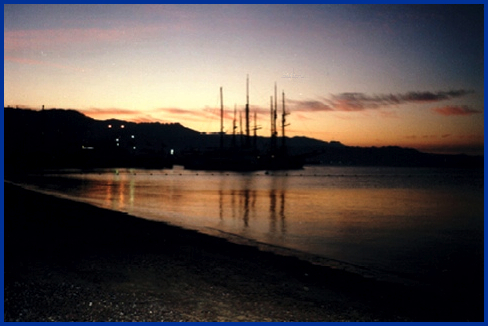 Eilat at sunrise


Eilat is known for its beautiful coral reefs. The reefs are located in the northern section of the Red (or Reed) Sea and they are the most northern coral reefs in the world. The coral reefs of Eilat are home to corals, sponges, sea urchins, tropical fish, dolphins, and sharks. One of the attractions at the Eilat beach is the Dolphin Reef, located 2 km south of the city center. At Dolphin Reef, visitors can watch and swim with dolphins in an open area that permits the dolphins to come and go as they please.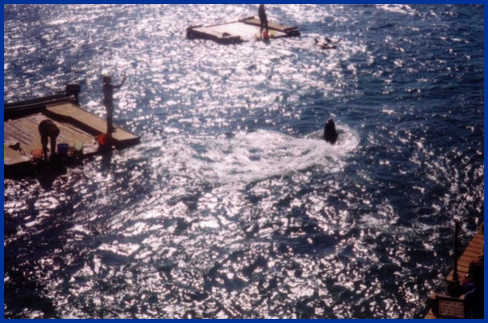 Feeding time at Dolphin Reef


Another special attraction in Eilat is Coral World, one of only seven underwater observatories in the world. Coral World, with aquariums filled with sharks, sea turtles and other sea creatures, is located 100 meters from the Eilat coastline. It is connected to the Eilat coast by a pier.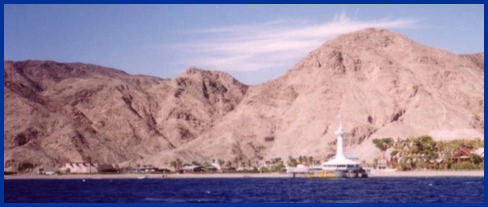 Coral World, Eilat