Savannah, Georgia
Savannah, Georgia is a beautiful, historic city located along the eastern coast of the United States. It was first established in 1733 by George Oglethorpe and it was the first capital of Georgia. Savannah was also the first planned city in America.

The downtown area of Savannah, consisting of 24 squares, is one of the largest National Historic Landmark Districts in the United States. The historic sites in Savannah include homes, forts, places of worship, cemeteries, and a city market area.

Two of the oldest religious institutions in the United States are located in Savannah. The First Bryan Baptist Church is an African-American church with roots that date back to 1788. The church split into two congregations in 1832 and the First African Baptist Church was established by slaves who had been members of the earlier Bryan Baptist Church.


Savannah is also home to Temple Mickve Israel, the third oldest synagogue in the United States. The congregation was started in 1733 by 42 members, mostly Spanish and Portuguese Jews, who came with James Oglethorpe to America for religious freedom. They first started a congregation, then built a cemetery and afterwards a ritual bath or mikvah.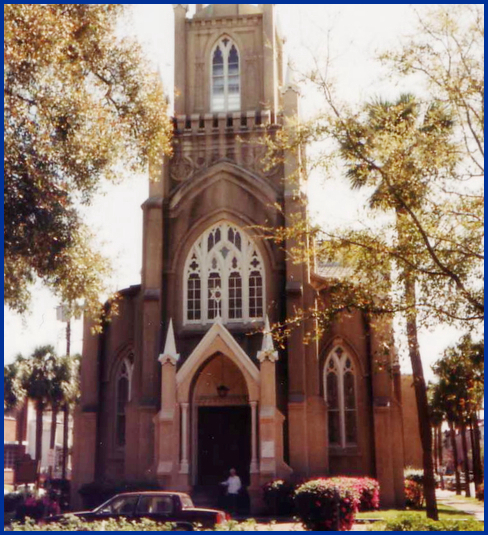 The first congregation only survived until 1742 when 3,000 Spanish soldiers landed on St. Simons Island and threatened the Savannah citizens. The Spanish and Portuguese Jews feared for their lives and fled Savannah and abandoned Mickve Israel. Only two German-Jewish families remained in Savannah and, for many years, they prayed in different locations. In 1818, the congregation was large enough to build its own synagogue and they built a small wooden building, the first synagogue in Georgia, but it was, unfortunately, destroyed in a fire in 1829. The congregation then built a larger brick building that was completed in 1841. The congregation soon grew too large for the new building and the current Mickve Israel structure was built in Neo-Gothic style starting in 1876 and completed in 1878.