Iolani Palace, Royalty and Hawaii 5-0
The Iolani Palace is the only royal palace in the United States and it is a National Historic Landmark. King David Kalakaua and Queen Lili'uokalani governed from the Palace, but it might be better known to older television viewers as the headquarters of "Hawaii 5-O."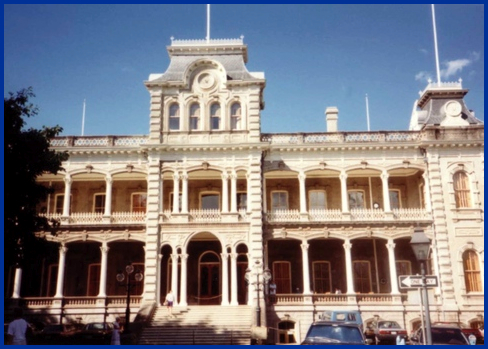 The original palace was built during the reign of King Kamehameha III (1845) but it was demolished in 1874. The current palace was built from 1879 to 1882, during the reign of King David Kalakaua.

The Palace's interior structure was ahead of its time, with electricity and telephone wiring. The Hawaiian monarchy lived in the Iolani Palace until the overthrow of the monarchy in 1893. The Palace was then converted into an administrative building that housed the judiciary and other ministries.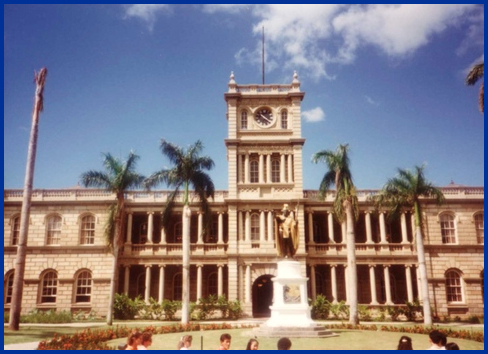 In 1969, the Governor of Hawaii, John A. Burns, ordered the restoration of Iolani Palace. The restoration process took nine years, and in 1978, the Palace was opened to the public as a historic museum. The first floor contains the Grand Hall, the State Dining Room, the Throne Room, and the reception rooms. The second floor houses the private rooms of the King and Queen, including their suites and the Imprisonment Room where Queen Lili'uokalani was held under arrest for five months after the overthrow of her government.