Waimea Falls Park
Waimea Falls Park, now known as Waimea Valley Audubon Center, is a beautiful sanctuary for rare birds and plants of the Hawaiian Islands. It covers 1,800 acres on the North Shore of Oahu, next to Waimea Bay.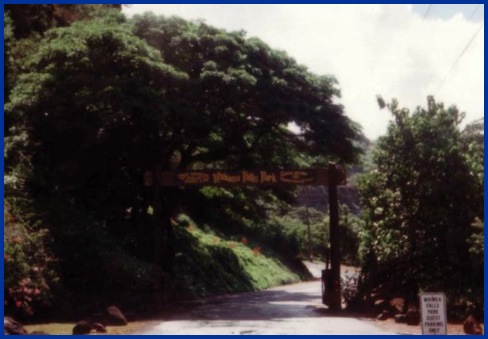 Before 1898, the area was inhabited by native Hawaiians but a flood in that year destroyed most of the homes and only 1,000 Hawaiians remained in the park's current location. Since that time, 78 archaeological sites have been found in Waimea Falls Park. Artifacts discovered in the sites document the lives of the Hawaiians who lived there prior to the flood of 1898. Among the artifacts found were bone fishhooks and stone bowls.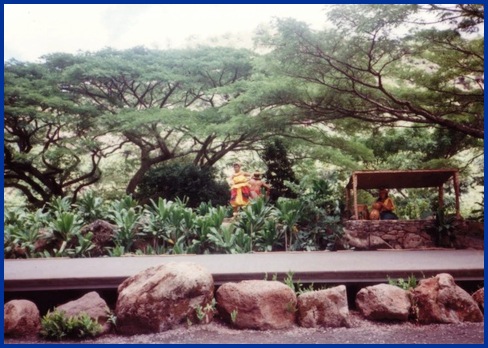 The Audubon Society took control of Waimea Falls Park in 2003 with the goal of protecting the endangered species of the area. Today there are 35 tropical botanical gardens in the park.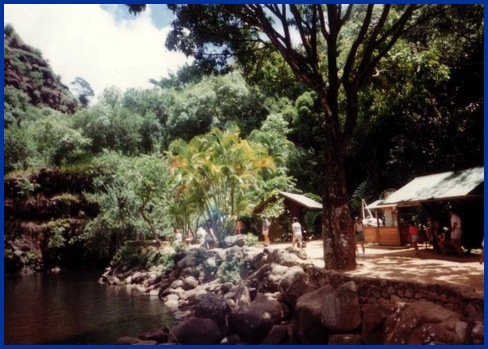 One of the main attractions of Waimea Falls Park is the 45 foot high waterfall. If you are lucky, you might even see spectacular cliff diving by the waterfall.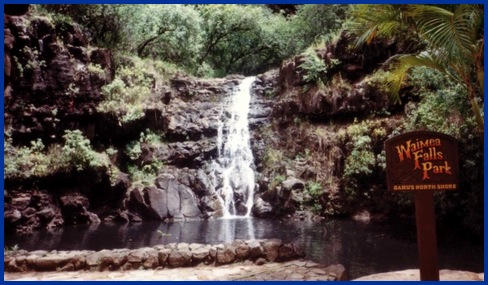 Other attractions at Waimea Falls Park are music demonstrations and authentic hula shows.