Rathaus
The Rathaus, or Vienna City Hall and Provisional Assembly House, was built in Neo-Gothic style during the reign of Franz Joseph (1872-1883). The magnificent structure is 153,000 square feet with a 320 foot high tower. The Rathausmann sculpture stands on top of the tower, with a banner in his hand. The sculpture weighs 4,000 pounds.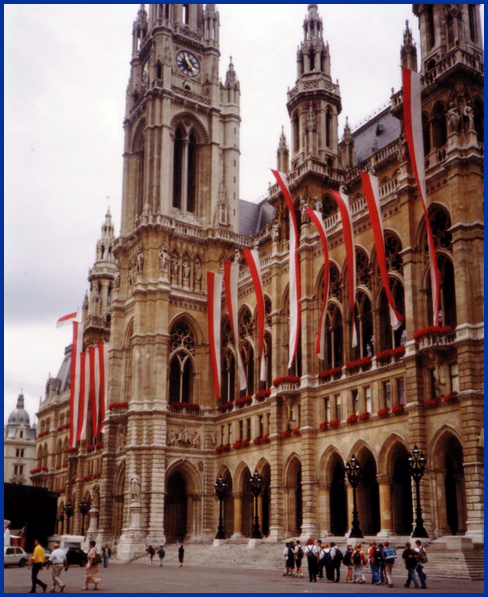 The Assembly Hall is 233 feet long, 66 feet wide and 56 feet high.

The center courtyard is used for summer concerts.