Aberdeen, Gray Everywhere
Aberdeen, Scotland's third largest city, lies on the banks of the rivers Dee and Don, which flow into the North Sea. It is a very old city, dating back to the 12th century.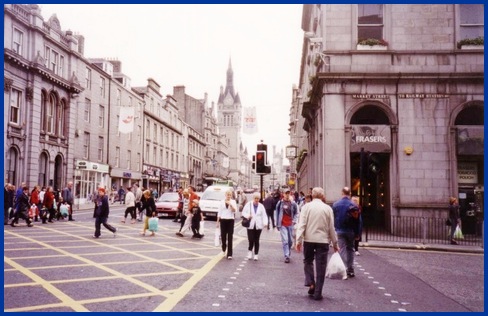 A main street in central Aberdeen


Aberdeen is known as the "Granite City" because most of its buildings are constructed from gray granite. Even the roads are made from crushed granite. Although many people think that Aberdeen is a gloomy, dull city, others admire the silver sparkle of the city after a rainfall.


One of the oldest houses in Aberdeen, built in 1545, is the Provost Skene House. It was the home of Provost Sir George Skene, the mayor of Aberdeen, from 1676 to 1685, but it was turned into a museum in 1953.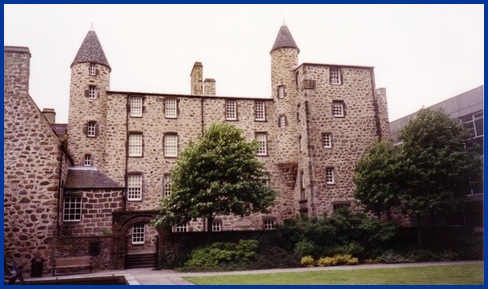 Provost Skeen House


The world's second largest granite building is located in Aberdeen. Marischal College was founded in 1593 by the 5th Earl Marischal. One of its attractions for tourists is the museum that is housed in this magnificent structure.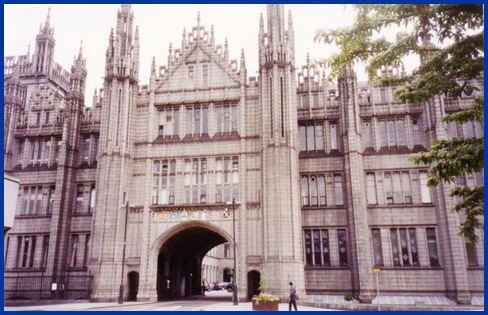 Marischal College