Loch Ness, Home of Nessie
Loch Ness, best known as the home of "Nessie" the Loch Ness monster, runs for 23 miles, from Fort Augustus almost until Inverness. This famous loch has a greater volume of water than any other Scottish loch, with a maximum depth of 800 feet.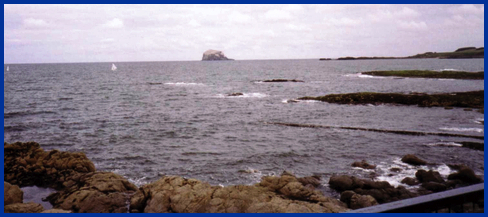 Urquhart Castle

The ruins of Urquhart Castle are located on Loch Ness. The castle ruins visible today date back to 1692 but there was a castle on the site as early as the 12th century. The castle was repeatedly destroyed and rebuilt in the 13th and 14th centuries and its final destruction occurred in 1692.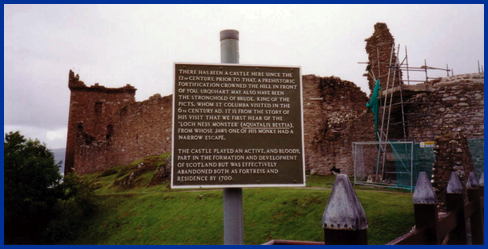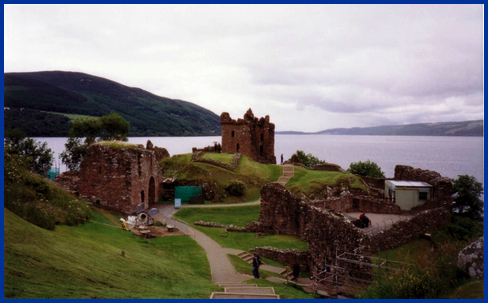 Drumnadrochit and "Nessie"

The Loch Ness monster ("Nessie") was first sighted in the 6th century but photos of her did not appear until the 1930s. However, in 1994, the photographer who claimed his photos were taken of Nessie on Loch Ness confessed that the photos were fakes. Legends abound about Nessie, but, to this date, there is no concrete evidence that a monster lurks in Loch Ness.

Drumnadrochit, a small town close to the shores of Loch Ness, is home to the Official Loch Ness Monster Exhibition Center. For an interesting perspective on Nessie, one can take a scientific journey on Loch Ness and hear informative, scientific explanations for the numerous "sightings" of the Loch Ness monster.