Inverness, Center of the Highlands
Inverness, in the heart of the Scottish Highlands (remember Brigadoon), is located at the northern end of the Great Glen where the River Ness (home of Nessie) flows into the Moray Firth. Inverness is a lovely, little Scottish town with its own castle.

The first Inverness Castle was built in the 11th century and it was rebuilt in the 12th and 15th centuries. It was restored again in 1718 and expanded in 1725, only to be blown up by the Jacobites in 1746.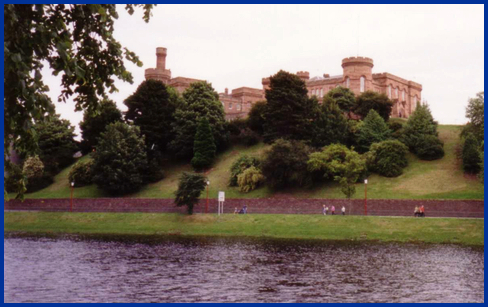 The Inverness Castle that stands today, overlooking Moray Firth, dates from 1837-1847 when it was built from red sandstone, which gives it a unique appearance. Today it houses the Inverness courthouse.