Amsterdam, City of Canals
Amsterdam, a city known for its canals, was originally mostly swampland. However, in the 12th century, Gijsbrecht built a castle there and declared himself the Lord of Amstel. The Gijsbrecht family stayed in control of Amstel until Gijsbrecht IV was defeated by the Bishops of Utrect in 1300. The Bishops established the town of Aemstelledamme and in 1317 gave the land to William III, Count of Holland. Under William III's leadership, Aemstelledamme became a trading town for herring and beer. Later the trading expanded to, among other products, furs, cloth, wine, and grain and Aemstelledamme grew into a prosperous commercial center.

Modern Amsterdam is known for its 160 canals spread over a mere 75.5 kilometers. Most of the city is below sea level and the canals were constructed originally as a means of draining water from residential areas. However, they later became important transport links for the citizens of Amsterdam. In addition to the many canals, a visitor to Amsterdam will immediately notice the huge number of bicyclists. Amsterdam is home to 700,000 people and 550,000 bicycles!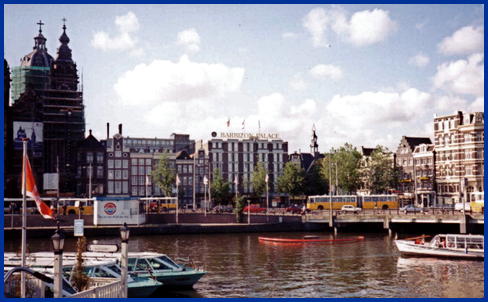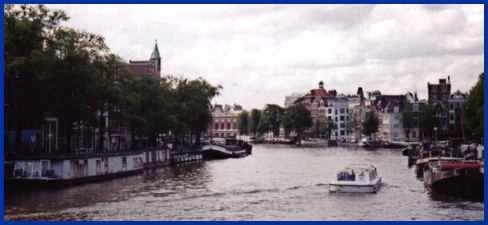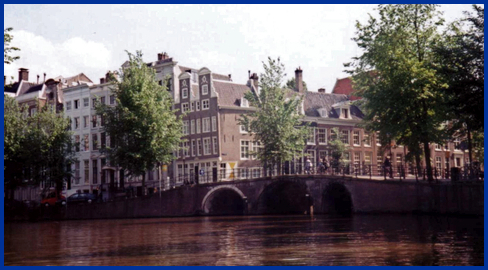 Amsterdam has over 40 museums, including the Anne Frank Huis, a museum honoring Van Gogh's work and, of course, the world-famous Rijksmuseum. The Rijksmuseum, completed in 1885, houses 5,000 paintings, 30,000 sculptures and applied art items, 17,000 historical objects, 3,000 works of Asiatic art, and 1 million prints and drawings. The most famous painting in the museum is Rembrandt's 1642 "Night Watch."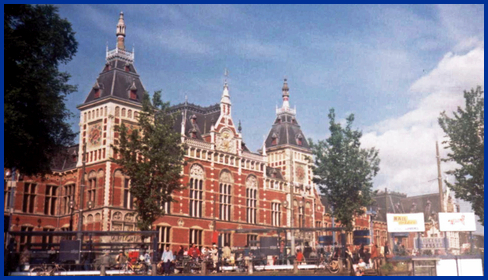 Rijksmuseum in Amsterdam