Staatsoper and Burgtheater
Vienna has two magnificent, world-famous theaters: the Staatsoper for opera and the Hofburgtheater, usually referred to as the Burgtheater, for plays.

Staatsoper

The Staatsoper was built in Neo-Renaissance style beginning in 1861. It was completed in 1869 as the first building on the Ringstrasse that surrounds Vienna. The Staatsoper opened in May 1869 with a performance of Mozart's Don Giovanni.

The Staatsoper is 10,760 square yards with a stage that is 1800 square yards and 148 feet high. It can seat over 2,200 people.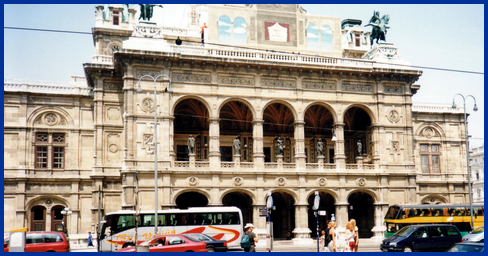 Staatsoper Opera House

The Staatsoper was partially destroyed during WW II when it was bombed. In 1945, a fire destroyed the stage and auditorium. Reconstruction on the historic Staatsoper began in 1948 and was finally completed in 1955.


Burgtheater

The Burgtheater, originally established in 1776 under the reign of Emperor Joseph II, is the second oldest active theater in the world. The site of the Burgtheater today on the Ringstrasse was first used for a theater in 1888. The first Burgtheater on that site was mostly destroyed during World War II and it burned down in 1945. Reconstruction began on the current Burgtheater in 1953 and it was reopened to the public in 1955.

The Burgtheater is huge, at 445 feet long and 88 feet high and with a seating capacity of 1,175 and standing room for over 80 people.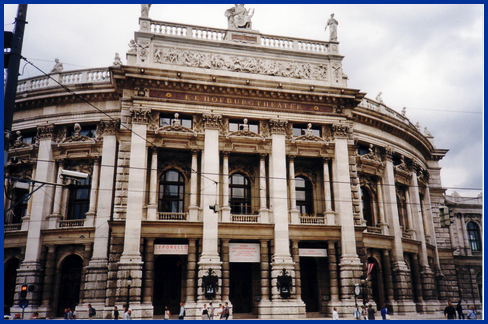 Burgtheater