Edinburgh
Edinburgh, is divided in half by a royal mile, with Edinburgh Castle at the west end of the mile line and Holyroodhouse Palace on the east side.

Edinburgh, located on the Firth of Forth, was inhabited as far back as 1,000 BC. Its two major sites are, of course, the two castles at the edges of the Royal Mile, but it also has other worthwhile places to visit. For panoramic views of the city, it's well-worth the effort to climb to the top of the Scott Monument, built in memory of and named for Sir Walter Scott. The monument was designed by George Meikle Kemp and it was completed in 1840. It has a height of 200 feet, reached by climbing 287 steps.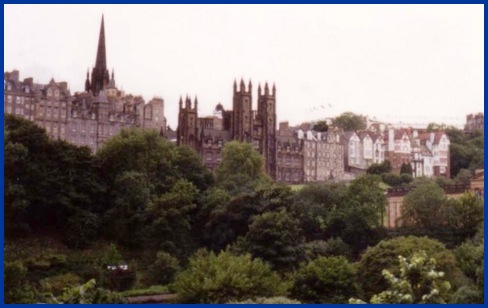 View of Edinburgh from Scott Monument


Edinburgh Castle

Edinburgh Castle dates back to the 6th century when it was built by the Northumbrian King Edwin to be used as a fortress. It has been a royal residence since the 11th century.

Edinburgh Castle has been destroyed and rebuilt many times since the 14th century as it changed hands from one dynasty to another. It was destroyed by the Scots in 1313, rebuilt in 1371 and once again destroyed in 1573. It was renovated in the 16th, 17th and 18th centuries and today's castle dates back to the mid-18th century renovations.

The castle has served as a fortress, royal palace, military stronghold, and prison while under the control of Mary, Queen of Scots (mid-16th century), the Covenanters (1640), Cromwell (1650), and King William and Queen Mary (1689).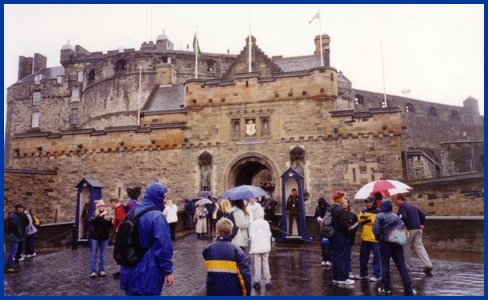 Edinburgh Castle


Holyroodhouse

Holyroodhouse Palace in Edinburgh is the official residence of the Queen of England when she is in Scotland.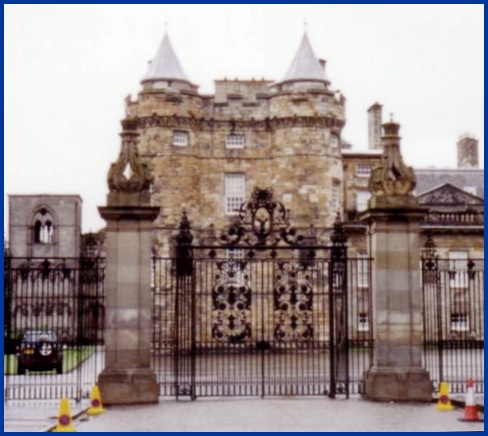 The Palace of Holyroodhouse was built in 1498 but the Holyrood Abbey dates from the early part of the 12th century (1128). The oldest section remaining today dates from 1529. Holyroodhouse Palace has been a royal residence since the 16th century.




The grounds behind the palace, known as Holyrood Park, were the hunting grounds of the early Scottish kings.